We are a full-service horse boarding stable located in Rockwall, Texas, providing care for the special equine in your life.
Your equine passion is our purpose – we live for horses.
We believe a healthy horse is a happy one. Well-fed, well-exercised, well-loved. We are a prestigious boarding stable located in Rockwall, Texas. In partnership with Shenanigan Stables, we provide: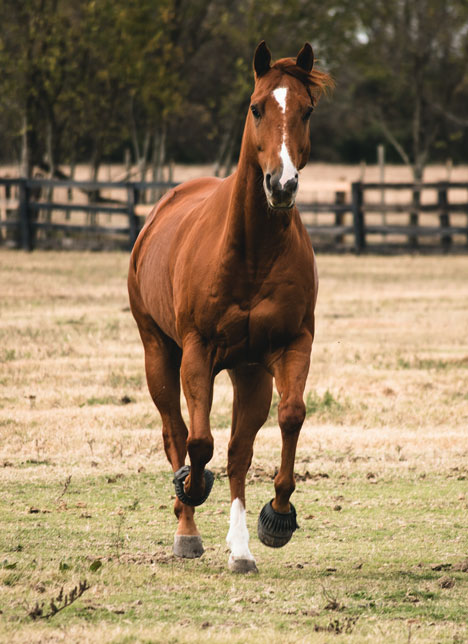 Superior Boarding Facilities
Secure, professionally operated stables with indoor and outdoor arenas and over three miles of pasture bordering trails to ride on. Your horse's comfort is paramount to our service.

Exceptional Care
We look after your horses like they are our own - better feed, better hay, better care. Twice daily cleaning of padded floor stalls, regular opportunities for exercise, and daily turn-out. We take the health and well-being of your horse seriously.

Show Ribbon Riding Skills
Shenanigan Stables instructors are all about the joy of riding, for horse and rider. From beginner to the show ring, Jordan and Hope take you to the next level at your pace.
"A true equestrian does not look at the horse with their eyes; they look at them with their heart."
The Meadow Lane Experience
You and your horse will enjoy 29 acres of open space to live, exercise, train, and socialize in. We provide pasture and barn accommodations for owned or leased horses, specializing in the American Saddlebred and Morgan Horse breeds. Our professional horse trainers cater to every level of horsemanship, and all horses receive the same level of care and attention.
We love horses just as much as you do, and it shows.
Barn-wide Health Programs
We focus on the horse's individual needs. Regular cleaning and maintenance of buildings, arenas, and pastures are part of our barn wide parasite control program. All horses require complete vaccination and a negative Coggins test before boarding.
When you choose to board with Meadow Lane, you become part of our stable, and we become part of your journey with your equine best friend. The relationship is one of mutual respect.
With picturesque surroundings and clean, safe facilities; Meadow Lane Equestrian Center provides an optimal experience for the horse and rider. Our barn currently houses sixteen extra-large stalls and includes: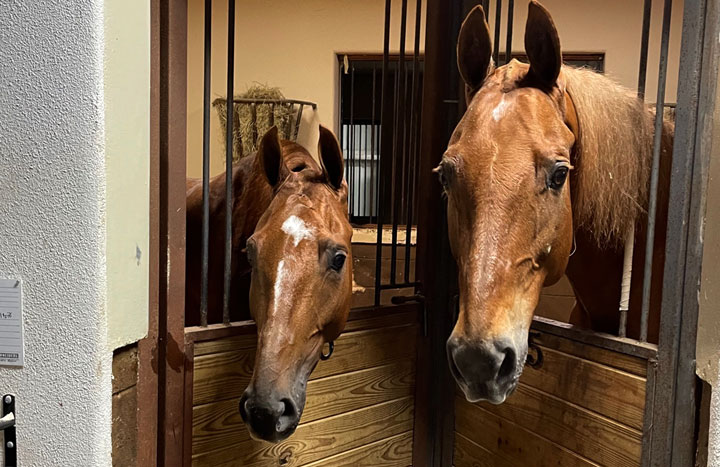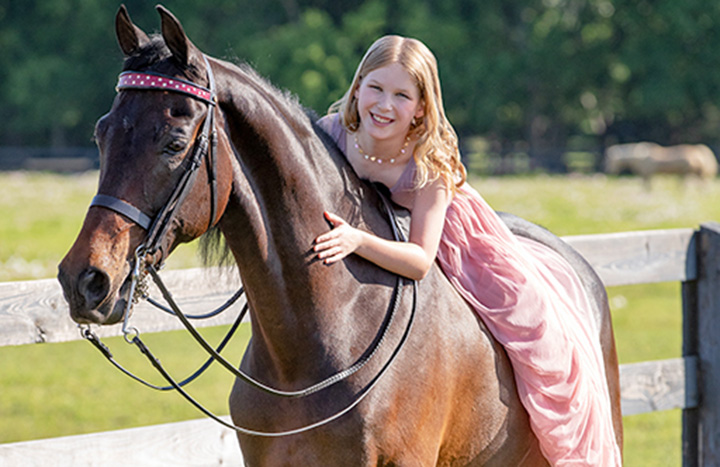 ComfortStall Mattress System
Individual fans to keep horses cool during summer
Indoor wash rack with hot and cold water
Secure feed room
Stalls cleaned three times a day
Climate-controlled tack rooms
Restroom with shower
Horses receive daily health checks with optional extras of on-site scheduled veterinary and farrier services, blanketing, supplements, and medication administration.
Meadow Lane contains multiple pastures which are rotated and managed to ensure quality grazing.
The professional trainers at Shenanigan Stables' have provided their students with the foundational skills, knowledge, and experience to become confident and able riders for over ten years. They believe that learning to ride or competing in shows should be an enjoyable experience. Their mantra is one of "if it's not fun, what's the point?"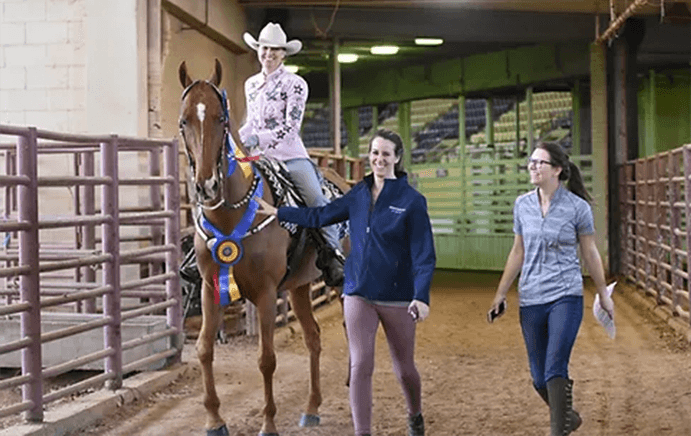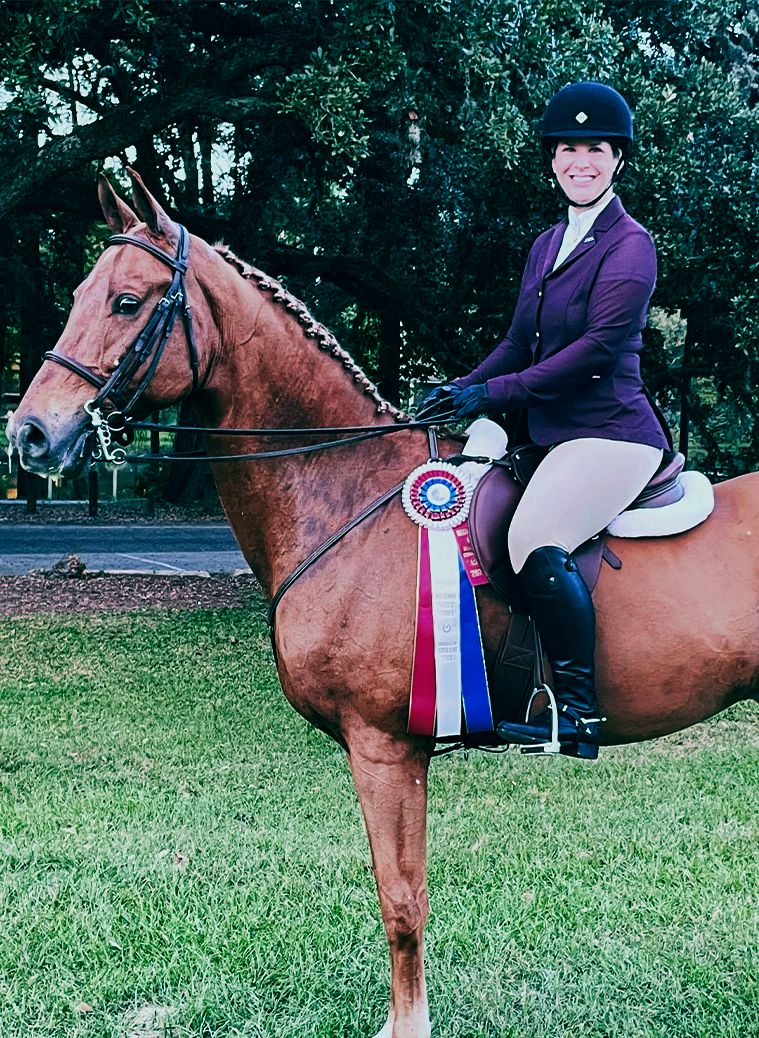 Christine New, the owner of Meadow Lane Equestrian Center, started riding Quarter horses when she was eight and loved every moment she spent caring, riding, and competing with her AQHA chestnut mare, Red. As Meadow Lane Equestrian Center owner, she gets to share her passion for horses with others and provide their equine friends with the best care.
At Meadow Lane, the welfare of horses and riders always comes first. She and her staff work hard to ensure all horses are well cared for, treated equally, and the property is maintained to a high standard. When not working, Christine enjoys attending regional competitions with her favorite breed, the American Saddlebred.
"Meadow Lane Equestrian Center is a scenic facility with beautiful grounds, well-kept arenas, turnouts, and roomy stalls. Not only do I love the facilities but the extensive knowledge, dedication, and heart of the owners, trainers, and staff are second to none."
Frequently Asked Questions
We know you have questions when it comes to the care of your horse. Here is what our equine owners want to know about our services.
If you don't find your answer, schedule a time to speak with us. We are happy to answer any questions you have about our facilities and the care of your horses.
Secure your horse's new home at Meadow Lane Equestrian Center